Zalto glasses have earned and maintained cult status within the international wine world. The stemware by the Gmünd based company (Northern Waldviertel, Austria) is highly appreciated by wine makers and wine enthusiasts alike and has set new standards with its distinct Denk'Art series.
The Zalto Denk'Art has been confirmed by numerous wine connoisseurs and experts, this series covers the whole spectrum of grape varieties and offers the consumer a compact series of glasses which allows every beverage to optimally present its character.
International experts commend the glasses' functionality and quality:
"I didn't think that there would be anything better on the glass-market … this glass is. Moreover, it has something erotic … "
Francois Mauss, President of the 'Grand Jury Européen'
"… I ́ve been doing a few comparisons with the Zalto and other glasses … I ́m impressed enough to covet some Zalto."
David Schildknecht, Robert Parker ́s Wine Advocate
"For me these are the best glasses to emphasize both terroir and character. I use them every day."
Aldo Sohm, 'Best Sommelier of the World 2008'. Chef Sommelier 'Le Bernardin', NY
"The glasses that have most impressed me recently, from Zalto … are the thinnest and most delicate I have come across… and would give any serious wine lover a real thrill over the closeness of contact they offer."
Jancis Robinson, Financial Times
The Denk'Art series is consciously focused on essentials, provides hand blown functional wine glasses and is complemented by a series of delicate stemless glasses. Numerous world-class wine makers, restaurateurs and wine connoisseurs confide in the qualities of Zalto stemware.
 Unique Features of Zalto Glassware
HAND BLOWN
Zalto stands for finest stemware – superior in design and functionality. Each glass is the outcome of 100% elaborate craftsmanship, always produced in line with the commitment to tradition. Hand-crafted perfection is both the foundation for Zalto stemware production and the benchmark for Zalto's uniquely skilful glass blowers. The demanding handwork resembles the artistry of Venetian renaissance glass artists.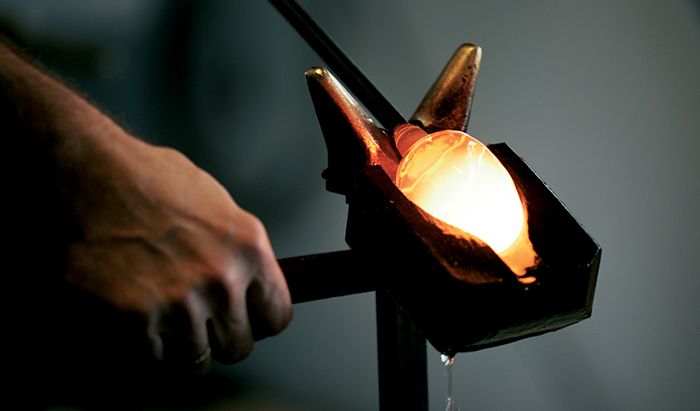 CLEAR CHRYSTAL LEAD-FREE GLASS
The use of carefully selected raw materials, free from lead oxide, guarantee a high level of resistance against clouding.
DISHWASHER-SAFE
In spite of their feather-light weight Zalto glasses embody all attributes of a modern glass with respect to care and longevity.
ANGLES
The angles of 24, 48 and 72 degrees used by Zalto are equivalent to the angle of inclination of the Earth. According to written traditions the ancient Greeks and Romans had already recognised using these angles in the production of storage containers enhanced the qualities of the stored goods. Not only did the stored food products remain fresh for longer, they also tasted distinctively better. We believe that the embodiment of this cosmic order contributes towards the characteristics of the Zalto Denk'Art glasses which allow a wine to realize its full character in the nose and on the palate.
Click here to view our collection from Zalto Wine Glasses and Decanter.