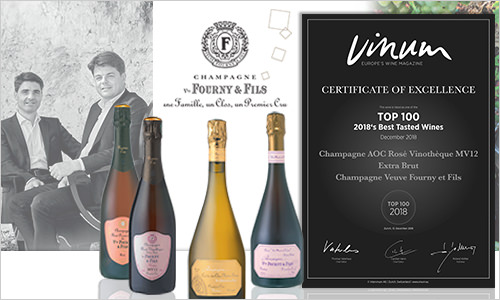 2018 Harvest was really excellent: quality and quantity.
The juices are incredibly scented with a rich texture and we have already remarked a surprising finish with a rather saline touch. This can be explained by our root system which had to draw water and trace elements, essential for development, from a greater depth. It is certain to obtain finesse and a very promising mineral freshness in future cuvées.
The development of a quality Champagne requires time and after the long process of development and blending this winter. It will take at least 9 months to have the necessary perspective to determine if this 2018 harvest is worthy of being classified among the "exceptional" Vintages with much anticipations.
In the meantime, introducing Rosé Champagnes Vintages with incredible! Being located on the Côte des Blancs, one distinctive feature is having land suitable for Pinot Noir. As the soil of Vertus is a real "paradox" region planted mainly with Chardonnay.
Another piece of good news, Clos du Faubourg Notre Dame 2009 will not be following the chronological order of the Vintages … The 2009 Vintage, result of a "solar" year, is ready … while 2008 Vintage will be left on lees for the moment in cellars.
Please click here to explore our Veuve Fourny Champagne Range